TalkTherapyTuebingen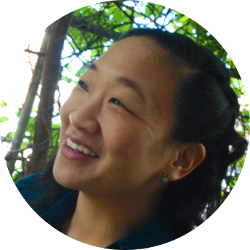 As of 2018, I moved back to the US, and cannot provide in-person therapy in Tuebingen anymore.
However, I do offer remote therapy for international clients. If you are interested, please contact me for details.
Hi there,
Thanks for choosing to check out this website today!
TalkTherapyTuebingen is a Wellness & Life Coaching service here to help those English speaking International students, professionals and ex-pats who feel lonely, stressed out, confused, or are just going through a rough patch.
Just as you may injure your leg or back and decide to go to a doctor or physical therapist to help with your pain, talk therapy is a way to help lift spirits, gain more clarity and balance, and feel better overall.
We are here especially for you, so please do not hesitate to call or email. I look forward to hearing from you. Thanks again for visiting our website!
— Sandra Kim, TalkTherapyTübingen